Registration is now open for 30 Days of Lists!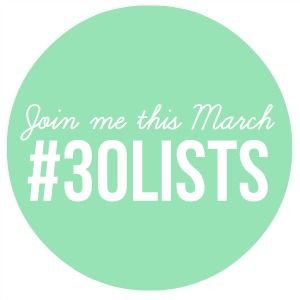 Here is some more information about the 30 Day Challenge from Amy and Kam:
Another quick journaling challenge. Another opportunity to record YOUR STORY.

Not everyone can make a mini scrapbook every week or an art journal page every night.

30 Days of Lists is our encouragement and challenge to you that you CAN journal just something every day- even something as small as a list.

Every day through the month of March 2013 we will be posting a list prompt – anything from weekend goals to celebrity crushes. At the end of the 30 days you'll have a collection of entries creating a small snapshot of your life right now.

Only 5-10 minutes per day are really needed. While you're waiting for someone, or when you're the passenger in the car. You can even download the list topics ahead of time to get a jump start!

That's all.

Just write.

There's no wrong way to do this and if you don't like a prompt on a certain day, just change it.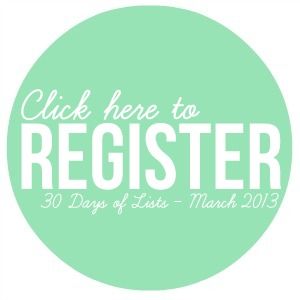 Registration is US$8 and upon registration you will receive a downloadable registration packet which includes a link to the private blog for the challenge, and special discounts from the challenge sponsors (like me!). You'll also have immediate acceess to all of the free printables (I've seen them, they are cool!), as well as the complete list of prompts for March (if you want them ahead of time).
I'm all registered and ready to get started! The prompts don't start until March 1st, but there will still be lots happening until then including tutorials and giveaways from sponsors (like me!).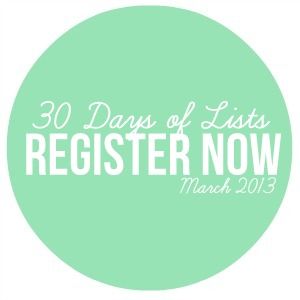 Early registration gets you entries to all the first giveaways, like the chance to win a Project Life Core kit of your choice.
So, who's joining me?